Mountain Valley release 12 products for the Commodore 64, 11 of these being text / graphics adventure games. The other title was The Gambler which was a good little card game. All titles were available on either cassette tape or disk.

The sacred crown of Mydor has been stolen by the evil wizard. Explore the eerie castle, defeat the Troll and return the crown.

Explore mysterious temples and distant monasteries in your quest for the Green Eye of the yellow god. Beware of the Yeti!


In the drifting sands of the desert lies a seemingly deserted oasis. Among the ruins lie ten golden treasures to discover.

Explore tunnels and temples, fight the giant eel, escape the wrath of vengeful idols and collect valuable Maya relics.

Trek across darkest Africa, face burning deserts, malarial swamps and hungry crocodiles in your quest for the fabled mines.


Inside the forbidding walls of the city of Akbar Khan lies the fabled scroll. Can you find the scroll and escape from the city?


Discover the secret of the blind statue, break into jail and tread dangerous lava tunnels in your quest for five treasures.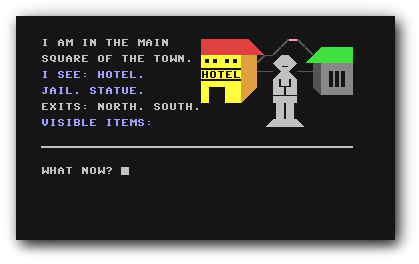 On an uncharted island lie ten hidden treasures. Can you defeat the giant crab, escape the many dangers and recover them all?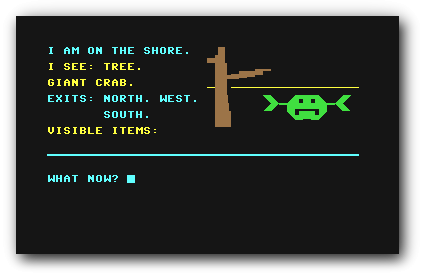 A challenging game of poker with sound and colour graphics, set aboard a Mississippi paddle steamer bound for New Orleans. (non-adventure)

Description will be added soon!


Description will be added soon!


Your in orbit around the Dark Planet, and your starship's engine has blown!! Fortunately the Dark Planet has some viridian crystals that are required for the repairs. You have been stuck with the task of getting the crystals!